Tala Black
Fall Collection
Tala is a flattering woven dress with a "V" neckline, raglan narrow sleeves and narrow skirt with a slit at the back.
Tala Black
Fall Collection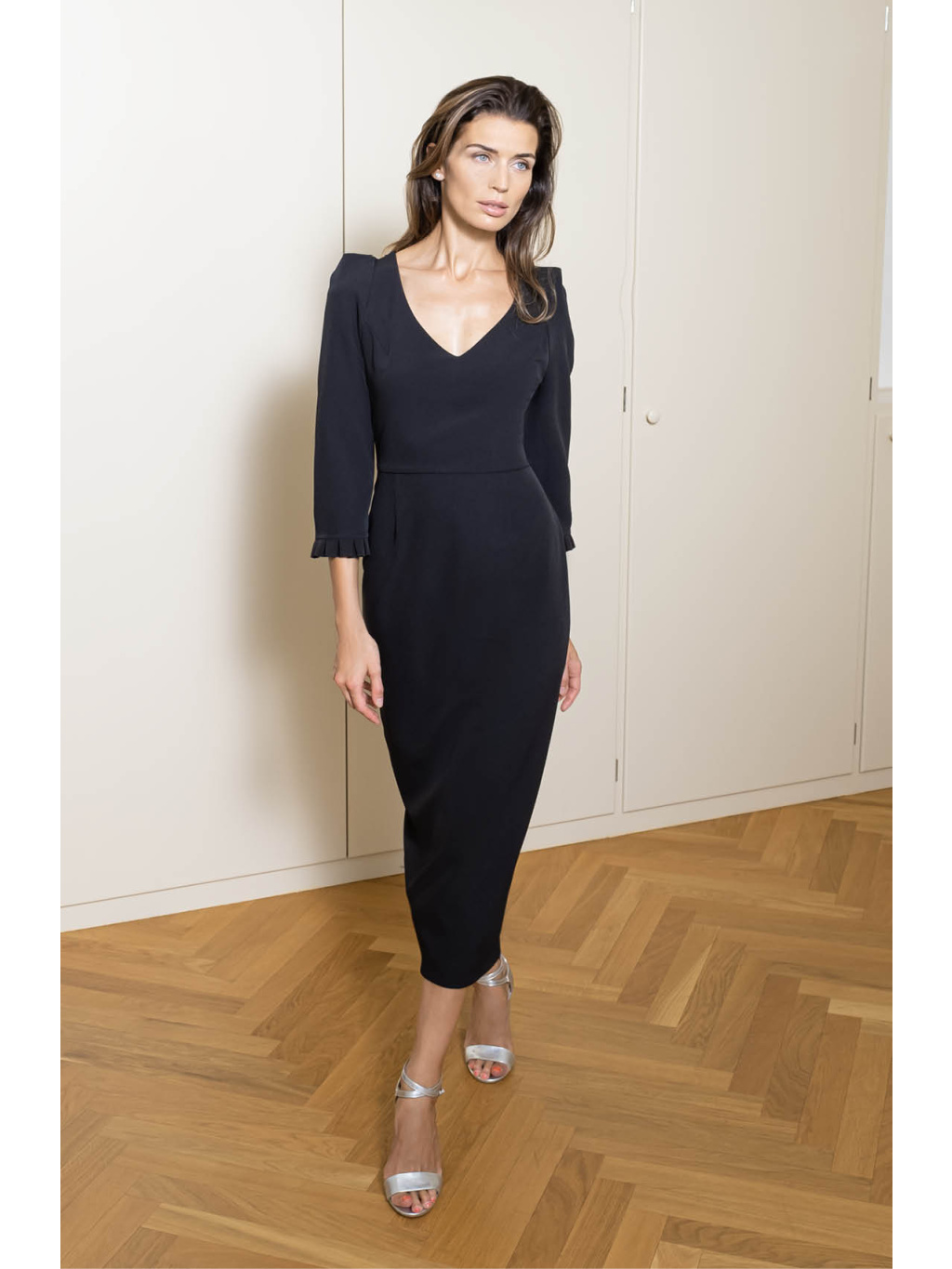 Product detailed description
Woven Tala dress with a "V" neckline and raglan narrow sleeves and a narrow skirt with a slit at the back creates a flattering sexy silhouette. The ends of the sleeves are done as a hand-folded pleats as hem. The dress is fastened by a hidden lined zipper on the back.
The model is 178 cm tall and is wearing size 36.
Available in black, violet and magenta..
Material:
Fabric: 97% polyester, 3% elastane
Sizes: 34, 36, 38, 40
Care instructions (Improper maintenance can cause fabric discoloration):
Do not use fabric softener.
Do not soak.
Use press cloth.
Dry flat.
Fast, reliable delivery within 5 business days, VAT and shipping included in the price.
Exceptional customer care available on working days from 10 am to 2 pm CEST.
If you have any questions, please send an e-mail to our customer care team info@balvin.store. We will get in touch with you as soon as possible.